Bachelor of Business Administration
BBA Major in Management
Bachelor of Business Administration major in Management provides students with a comprehensive understanding of all core topics relating to business, finance, economics, and marketing. One of the key benefits of studying management and business is that it offers the opportunity to undertake work placements and professional projects. With new businesses coming forth and old businesses needing an extra push in today's competitive business arena, there are consistent job opportunities for aspiring managers.
Through WUB's BBA in Management program, students will gain the executive skills needed to be successful in their career ladder. The experience and skills gained including team-building, decision-making, and risk-taking will make them stand out in their internship, first job, and as their career develops. A solid foundation in management, hands-on experience integrating management skills, and knowledge of the global business environment will set the students apart from other graduates.
BBA Major in Marketing
Students can tailor their career with passionate at major in marketing by obtaining degree the bachelor of business administration with the selective courses like consumer behavior, marketing of services, marketing research, advertising concepts and graphics, global marketing. Marketing degree is open-ended and it provides a career in which personal preference is catered for, as for those who relish the challenge of networking and creating business relationships will be sure to thrive. Marketing is a diverse field to work and does anything but confine the career prospective.
BBA major in Finance
Do you have a definite interest in banking, economics and working with investments? Then a finance major might just be for you. This is a degree or qualification that carries a lot of weight and can also offer a lot of flexibility and potential for growth. Finance is an essential component of any business and finance professionals are usually high in demand. The broad range of skills and knowledge as well as the international scope covered in a finance major will leave you work-ready for employment in global markets. Studying finance can lead to well-paid career opportunities, in an industry where a shortage of talent, combined with an ageing workforce, is driving growth in the job market.
BBA Major in Accounting
A bachelor's degree in Business Administration with major in Accounting is meant to acquire knowledge of how to measure and report the financial events of an individual or entity. By studying Major in accounting in BBA program, students can learn practical knowledge about the audit process, analyzing financial statements, and applying accounting information to management-level decisions. In addition to tax-focused accounting, accounting majors also focus on managerial and administrative accounting that are available in this program.
BBA Major in Management Information Systems
A BBA student has to complete a course titled Fundamentals of MIS. The course is designed to provide a thorough understanding of Management Information Systems. Students who want to continue their quest in the challenging and exciting field of information systems can take up major in MIS. A BBA degree with major in MIS would provide a solid ground for building a career in MIS.
An MIS major student will have to complete 15 credits by taking the following five courses: System Analysis & Design, Information Systems & Business, Communications Systems & Networking, E-Commerce, and Web Page Design & Lab.
It may be noted that the curriculum is designed to help students acquire practical skills and in depth knowledge to analyze, design, and build information systems and put them in use.
BBA major in Insurance and Banking
Insurance and Banking is a concentration under the curriculum of Bachelor Business Administration (BBA). Insurance and Banking education is vital in certifying effectiveness, professionalism and improvement of skills, because banking is one of the most dominant phenomena in recent economy and financial sectors. Major in Insurance and Banking enable students to be suitable for the competitive environment in financial sectors like Bank and NBFI's that demand for their staffs to equip themselves with banking skills and knowledge in the financial sector. The study of banking and insurance are intended to empower learners to acquire knowledge, skills, attitudes and values required to operate responsibly in the banking and financial services sector. This course will also provide basic and relevant knowledge about the regulations and law relating to practice of banking and insurance especially in the context of Bangladesh and describe various terminologies which help students to understanding and analyzing the various regulatory activities of banking, insurance policies, law and bank management as well.
BBA major in Human Resource Management
Bachelor of Business Administration in Human Resource Management provides application-based knowledge in staffing, training, negotiation, dispute resolution, compensation, and organizational behavior and leadership strategies in businesses. This program helps to enter in the human resources arena, generating approaches and solutions for managing a business' most valuable resource. HRM graduates may also land jobs in Development and Training where they perform functions as counselors, career planners, training specialists, technical recruitment specialists or orientation specialists.
Mode of study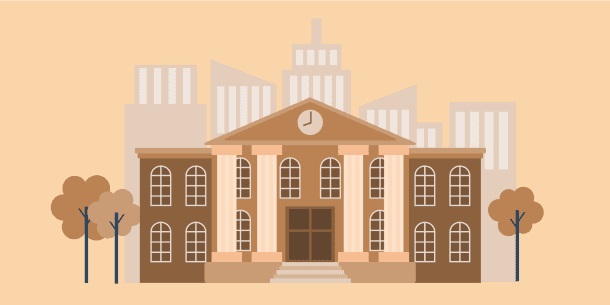 On-Campus
Get the full student experience by joining us of our state of the art campus
How On-Campus Studies Works at WUB
On-campus learning (2-3 days per week)
Full time only
2-4 intakes per year – programme dependent
All programmes taught in English
Study in small learning groups and in close contact with your lecturers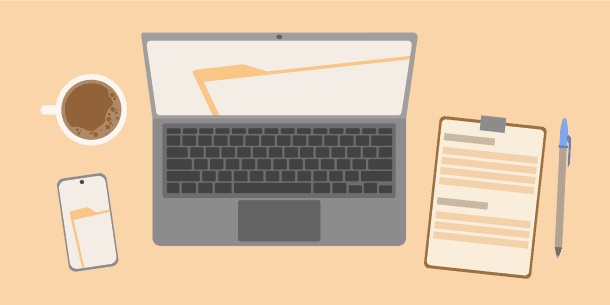 Virtual Learning/Online
Study your degree, your way, online
How Online Studies Works at WUB
Study whenever you want through online
Digital learning platform where you'll conduct and manage your online studies at WUB
Choose your own pace and take as long as you need
Start at anytime from anywhere
Take your exams online, whenever and wherever you want
Some classes will be on campus such as lab classes etc